It's 7:10am on Christmas Eve... I'm sitting in my living room and my house is completely silent. My husband left early this morning to make a stop for one more present. My children are likely still asleep in their beds at my parents. I am pretty much ready for tonight and for Christmas Day. I have a couple errands to run today, need to pick up desserts, I want a manicure and I need to pick up a picture for a gift. It's really crazy to even feel this way but I feel like I knocked it out of the park with the gifts we are given my parents and grandmothers. I made them and they are just sweet. Is it wrong that I'm hoping for a little tear to be shed?!?! Ha.
Let's get serious for a minute... As I sit here in the quiet, my mind wonders back thousands of years to Mary the mother of Jesus.
But the angel said to her,
"Do not be afraid, Mary, you have found favor with God.
You will be with child and give birth to a son,
and you are to give him the name Jesus.
He will be great and will be called the Son of the Most High.
The Lord God will give him the throne of his father David,
and he will reign over the house of Jacob forever;
his kingdom will never end."
"How will this be," Mary asked the angel, "since I am a virgin?"
The angel answered, "The Holy Spirit will come upon you,
and the power of the Most High will overshadow you.
So the holy one to be born will be called the Son of God.
Luke 1: 30 -35 (emphasis mine)
Can you imagine? She was a mere child who was called to a task that would change everything she knew about her life and the lives of those after her. She was chosen by God to bring the Savior into the world. What a task! She never said, "no". Mary knowing all that she did willing said "yes" to the task God had called her for. I feel like sometimes Mary isn't applauded enough. She is the mother of my Savior.
In those days Caesar Augustus issued a decree that a census should be taken of the entire Roman world. (This was the first census that took place while Quirinius was governor of Syria.) And everyone went to his own town to register. So Joseph also went up from the town of Nazareth in Galilee to Judea, to Bethlehem the town of David, because he belonged to the house and line of David. He went there to register with Mary, who was pledged to be married to him and was expecting a child. While they were there, the time came for the baby to be born, and she gave birth to her firstborn, a son. She wrapped him in cloths and placed him in a manger, because there was no room for them in the inn. And there were shepherds living out in the fields nearby, keeping watch over their flocks at night. An angel of the Lord appeared to them, and the glory of the Lord shone around them, and they were terrified. But the angel said to them, "Do not be afraid. I bring you good news of great joy that will be for all the people. Today in the town of David a Savior has been born to you; he is Christ the Lord. This will be a sign to you: You will find a baby wrapped in cloths and lying in a manger." Suddenly a great company of the heavenly host appeared with the angel, praising God and saying, "Glory to God in the highest, and on earth peace to men on whom his favor rests." When the angels had left them and gone into heaven, the shepherds said to one another, "Let's go to Bethlehem and see this thing that has happened, which the Lord has told us about." So they hurried off and found Mary and Joseph, and the baby, who was lying in the manger. When they had seen him, they spread the word concerning what had been told them about this child, and all who heard it were amazed at what the shepherds said to them. But Mary treasured up all these things and pondered them in her heart. The shepherds returned, glorifying and praising God for all the things they had heard and seen, which were just as they had been told.
As I sit here, I imagine that ride on the donkey to Bethlehem. She was 9 months pregnant, about to give birth, traveling, and likely already feeling really uncomfortable. The scriptures say nothing about Jesus being an easy birth so I imagine it was just like any other birth. I would've be complaining yet I think Mary never did. There was no room in an inn so they stayed in a manger. A barn with animals. But I don't think Mary minded any of these things. I think she appreciated the call to birth our Savior. Oh, sweet Mary. I love the song "Mary Did you Know?" I don't know what she knew about her baby except that he was the Son of God. Can you imagine? She was the first person to hold Jesus! She sang, cuddled, and loved Jesus the exact same way I love my children. It brings tears to my eyes to remember Mary was a mother just like me. She kissed scraped knees, wiped away tears, and laughed with Jesus. Such sweet pictures dance through my mind. When I meet her in Heaven, I hope I remember to tell her "thank you". She completely changed the course of her life so that I could one day accept the gift of Salvation and be saved.
Today and tomorrow is going to be a bit crazy but I pray my mind and my heart stay focused on the real meaning of Christmas. 2014 has been a year I won't easily forget but God has guided us through difficult surgeries, financial struggles, and all of our successes. It's been a year of new friendships that I cherish. I have cried tears for my friends who have lost loved ones and grieve in ways I do not understand. My son showed Christ to me in his bravery through surgery. My daughter continued to conquer her low muscle tone. My husband. Oh my sweet husband. It's not always easy but I am so thankful for Brian.
Merry Christmas... Remember it's not in the presents but in His presence.
For to us a child is born, to us a son is given,
and the government will be on his shoulders.
And he will be called Wonderful Counselor, Mighty God,
Everlasting Father, Prince of Peace.
Of the increase of his government
and peace there will be no end.
He will reign on David's throne and over his kingdom,
establishing and upholding it with justice
and righteousness from that time on and forever.
The zeal of the LORD Almighty will accomplish this.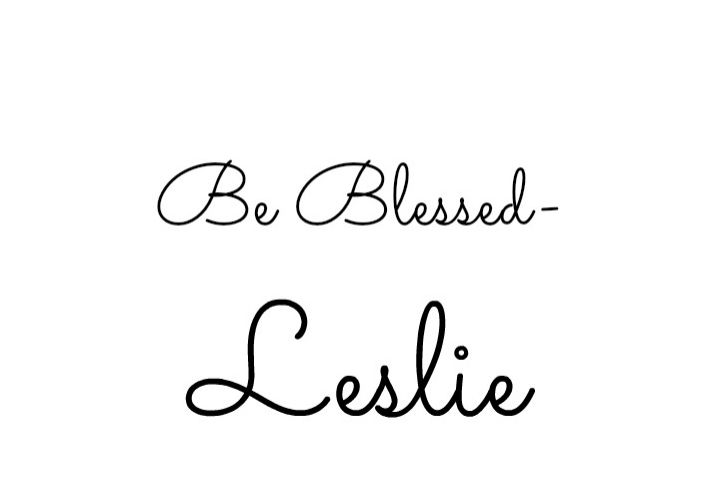 Never miss another post from your favorite Georgia Peach! Click here to subscribe via Email!