I have written so many blog posts about my grief since I lost my grandfather on April 1, 2011. It's not lost on me that I lost my Papa on April Fools Day. Have I said that he was hilarious? He was. Anyway, back to grief. Every single day since I lost Papa, I have clung to the strength of my Heavenly Father and some days to my Earthly Father because truthfully this grief journey has not been easy. It has hurt my heart in ways I could have never anticipated. I almost didn't blog this but I have shared so much so I can look back and see where God taken me that I don't want to forget this piece of the puzzle.
Universally, everyone experiences grief differently but there are 5 stages of grief. Here's a little chart to detail the steps of grief. I experienced denial and anger at the same time. I asked all the questions, "Why hadn't God healed him?", "Just healed him?", "This is not fair.", "God I cannot do this life without my grandfather.", "I wanted more!". Let me remind you that my grandfather lived for YEARS very sick. He was so sick. And for me to wish for more is selfish. Had my grandfather lived longer, every day would've been harder and harder. in those early days after we lost him, I didn't care about that. I wanted one more kiss. One more "I love you". One more of anything.
In 2012, my grief of losing my Papa hit the grief that my daughter had low muscle tone head on. I don't usually talk about this openly but the grief that occurred displayed itself in so many tears. Now, I am a crier. I cry at everything. I wear my heart on my sleeve. But this was different. These tears were because I was helpless. Daily, I wanted to run to my Papa and hear him say "It will be okay!" But he was gone. So much hurt. So, I would lay in the floor of my living room, face buried into the ground, crying out to God. Begging him to help him. There are vivid memories of feeling the arms of Jesus wrap around my body and hold me. I know that sounds crazy but it's true. I would visualize myself laying my head on Jesus' shoulder and I could feel myself doing just that. Oh, how wonderful it was that He knew me and was meeting me right where I laid. Right in the middle of all the pain. It was physically hard to get out of bed, to shower, to be a wife and a mother. The depression was so consuming that I had to seek medical advice. I was diagnosed with depression. I was put on medication. I wasn't magically better but I also started to be able to function.
For years, I have not been able to say, "My grandfather is dead," and accept that as truth that I can live with. I was watching an episode of Grey's last fall and one of the characters lost her husband and her therapist had her look in the mirror and say, "My husband is dead. I am a widow." God used this episode to teach me that I had to (with His help) get to a place where I could say, "My grandfather died," I always say "we lost him" or he "passed away". If I ever say, "My grandfather is dead," The tears start flowing, in a bad way. I've said it, of course, but I need to get to a place where I can say and it just be truth not a statement that defines me.
In the past 6 months, the advancement of my grief has come full circle. It's sort of refreshing. My memories of my grandfather will always spill down my cheeks. I will always miss him. Yet, with the help of my God, I have come to a place of peace. My "one more" will happen, in Heaven. I pray now that I hear Papa say all those things my heart longs to hear. One of my greatest longings is for a kiss. My Papa used to always kiss my temple. My wonderful husband has taught our children to kiss me there. Blesses my soul that he thought to do this.
I realized this week that I am progressing to acceptance. I use an app called TimeHop that shows a recap of every thing I've posted on social media. This little gem popped up in my TimeHop thread:
When I saw this, I didn't start wishing for dinner with Papa. I wasn't mad that he was gone. I got a little teary eyed and thanked God for the memory. Everyone griefs differently. Because it took me so long to begin to accept my loss is okay. This journey has been a hard one but it just shows how much I loved my Papa. God carried me every step of the way....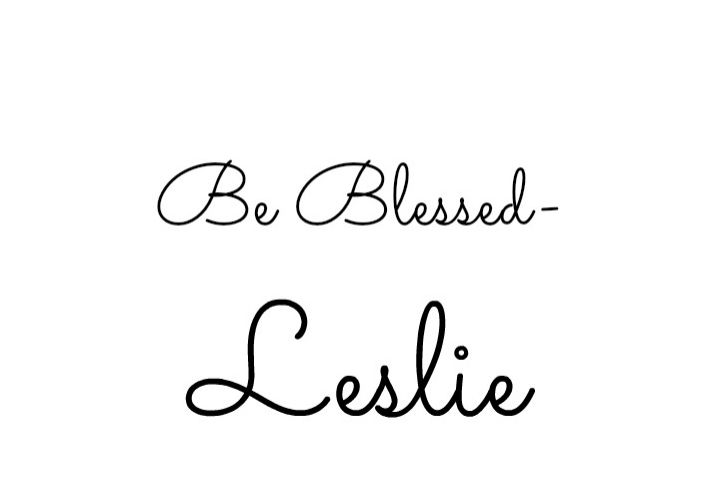 Never miss another post from your favorite Georgia Peach! Click here to subscribe via Email!