Dear Papa,
It's hard to believe that you earned your wings 4 years ago. I remember the day that changed everything, March 28, 2011. My phone at work rang, Momar was telling me that you were in the ER. This really wasn't out of the normal but something in her tone said this was different. I rushed to be by your side. In my heart, it felt different. I called my Dad and told him to get to your side as soon as possible. Who knew a broken hip could be something you would never recover from? Did you know when you fell that you were about to earn your wings? That night, we began holding vigil at your house. No one wanted to leave and no one wanted to be there standing in your kitchen. We all knew what was happening.
The day after you fell, we learned that our Mister was actually a Miss. All I wanted when I heard we were having a girl was to get back to you. I crawled up in your bed with you, asked if you could hear me and you said, "I hear you. You're having a girl." Do you know what she looks like? Did God tell you about her? She's so silly. You would love her. We tell her about you. Is that crazy? I want your legacy to continue so I talk to you about her. I want her to know that she would have been adored by you. She knows that the back bedroom is yours. Or was yours. When Brian calls me from work, she always says "That's your Sweetie Pie." She gets it. We talk to her about how you are in Heaven and when we are around town and something reminds us of you, we tell her. Sometimes, she just says your name. For the longest, she called my Dad, "Papa". Talk about water works. You'd love her. I'm certain that even though you aren't here with us that you love her anyway. Can you see us? Does Heaven work like that? I sure hope so. I don't want you to see everything but somethings would be precious knowing you were looking in on us.
Just this morning, I caught myself telling a story about Momar and the blasted ants that won't stop coming. I kept saying "their house", "their kitchen", "their pantry". I finally laughed out loud and said to my friend, "One day I will stop saying them, their, my grandparents". But will I? It's been 4 years.
Last year, Ryan had major surgery. Oh man, Papa. It was so rough. Remember the photo you carried in your wallet of you and Ryan? It was the first time you held him. It was the only photo in your wallet. (You sure did love that boy.) When I think about it now, I think you were praying about his cleft as you held him. You were just staring at him but love was written all over your face. The journey is still long and hard and uphill both ways. My faith though is deeply rooted and when the storms rage, I just cling to the Rock. You'd be proud of Ryan. He still loves basketball. He can make it rain 3 pointers. When we are at your house, he goes to that rickety old goal every time.
Christmas was different this year. We still have "Grandkid Christmas". We talk about you like you haven't missed a beat. But this year one of us didn't come home. Some of your last words to me were how you wanted me to keep the grandkids together. I don't know how to do that when one of us lives so far away. If you want to send some wisdom this way, I'd appreciate it. I shared my heart with the others. I pray we make you proud. Brent and Becky are building on to the farm house. It's going to be gorgeous. Their daughter is spitting image of Brent. I wish you could see her. I bet you can. Did you meet her? Does it work like that? Gorgeous girl. Carrie and Scott are both married. Say what?! Jonathan is still quiet. Know what else?!?! Elliott was offered an academic scholarship. I am so very proud. SO PROUD. He did it. All those years struggling and our man has an academic scholarship. Jason will be a doctor soon. Just a couple weeks, I think. Steve drives your truck sometimes. I saw him the other day leaving Ladd's in your truck. Before I even knew it was him, I said to Ryan, "That old blue truck reminds me of Papa. I sure do miss him." No wonder it reminded me of you.
I think our marriage would make you proud. It surprises me actually that I could love someone as much as I love Brian. We are best together. The Lord blessed my socks off. He's so funny. He works hard. He has taught our kids some of my favorite things about you so that your legacy will continue. Calling me Sweetie Pie. Kissing my temple. I wish Brian could've known you before you were sick. He didn't know you were crazy. When we tell him stories about you spraying black hair on your bald head, how you directed airplane traffic on Christmas Eve, he just can't believe it.
I laugh at myself and how easily I cry missing you. Here I am 4 years later still saying the same stuff I've always said and talking to man who cannot even hear me. Am I going insane? I know, though, that the tears are proof that I loved you BIG. I don't want to wish my life away but I look forward to seeing you. Will you welcome me one day at the Pearly Gates when it's my time? Until then, I will remember who I am and whose I am.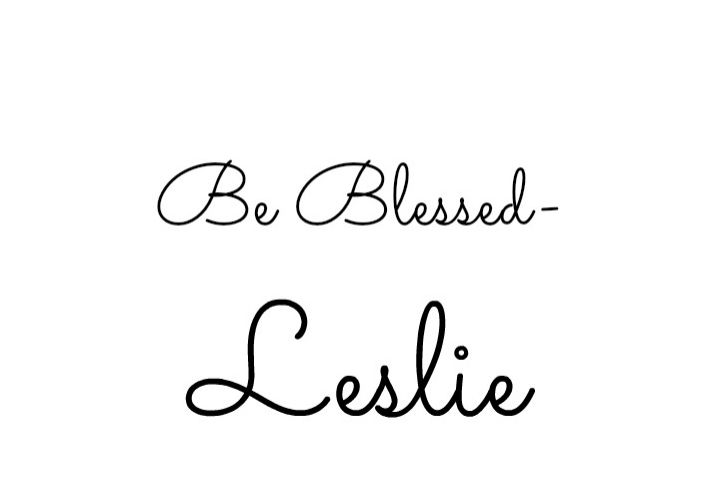 Never miss another post from your favorite Georgia Peach! Click here to subscribe via Email!