There's so much I want to journal about before I forget... I've got about an hour by myself and I want to get it all down.
A little brain storming... What do I want to remember: Brian (promotion), Ryan (dodge ball, vacation, turning 13), Harper (cuddles, scripture, falling, stuttering), me (Service League, PTC, our house), Frank (fall), Grandaddy...
2015 has been a year, y'all. When I say that God has given us some of our heart's greatest desires, I am not even kidding!
Side thought: Back in 2010, Brian lost his job. I now know this side of that disaster that God was teaching us dependency on Him and dependency on each other. If Brian and I had continued in the cycle we were in back then, we wouldn't have made it. Not anyway we could have. I'm not trying to be "Debbie Downer", just honest with myself. While we were unemployed, (I had quit my job in 2009 to be a Momma) we traveled a lot. We spent a lot of time together. Brian and I dated long distant the ENTIRE time we dated. We married on October 18 and moved in together September 1 of the same year. So SIX weeks! I tell my hubby that had we lived in the same city while we were dating, we wouldn't have made it. I sound like I NEVER wanted our marriage to work. That's not it, at all. I daily thank God for the gift of my husband and that is not an overstatement. Honestly, I was probably still, somewhere in my heart trying to recover from the relationship I was in before Brian. I loved Brian from the moment he said "hello". The first time I saw those baby blue eyes looking back at me, I knew God was about to turn my world around. I wish you could see the smile I have right now on my face. Brian isn't my "type". He's my heart's greatest desire I never knew I had.
Anyway, back on point. 2015 and heart's desires. Y'all we have been praying for FIVE years for my sweet husband's career and early 2014 God began to slowly bring us out of the dessert. And in March, God said "yes" to our prayers that we would have enough resources to meet our needs and some of our wants. I know the lessons we've been learning were about trust. Trusting Him and trusting each other. I THANK God for that dessert we were in for so long. I think about what God has done in my life and it brings the best tears and my hands want to go into the air and my knees want to hit the floor in PRAISE.
Ryan: He will be 13 in a couple of weeks. Where did that tiny baby with the bouncing blue eyes, the love of Rolie Polie Olie, and the child who slept by his Momma's side of the bed for so long, go? It's almost sinful how proud I am of Ryan. A new friend said to me last night at Dodge Ball that she was sitting in the bleachers watching me on the sidelines watching Ryan and she could see the pride just beaming from my eyes. I am a Mom, which I always wanted to be as a small child but I am also a Mom to kids who ROCK! There was a moment last night where the game had gotten to down to my son and the one other kid. The entire school it felt like was watching my kid and CHEERING for him. I couldn't hear the cheering. My husband told me that. I was to busy being proud of my kid!
A few weeks ago at another event at my son's school. I noticed the friends he was hanging around were not the "cool" crowd. My heart hurt. I have always wanted Ryan to be popular. Shame. Shame. God really took me to the wood shed over this. I have seen my son texting these girls. They are just friends. He has guy friends they just weren't at this event. Anyway, I decided to "friend" the girls on social media. One of the girls usernames shows that she is a believer in Jesus. When I saw that, I immediately felt God telling me that I had missed the entire point of friendship. I choose friends that I can chase God with so why shouldn't I want that for my children. He has friend's who have character. Friends who love Jesus. Immediately, upon seeing this username, I began to see these girls as BELOVED daughters of God. I told Ryan last night how proud I was of his choice in friends. He said, "Thanks Mom. They are really good people." I responded, "I can tell and good character is all that matters."
Harper is a new phase of being a cuddler. I've died and gone to Heaven. Every morning she says, "I need my good morning hug!" And she will sit with me for a very long time! It's precious. When she wraps her arms around me during the day, it's the tightest hug. She reaches out to hold my hand in stores "just because". It's really special because she hasn't always been cuddly. I'm seeing some low tone issues lately and it stirs up fears and feelings that I care not to experience again. I know it has to be something about this age because I see some of the things in her friends. She has trouble sometimes with her words. She's also falling. She'll be standing up and just fall down. She used to do this and it's hard to explain. But her nervous system stops firing messages to her muscles so they fail. She overcame it before and it's not bad. I've seen her fall like three times so I'm making more out of it then I should, probably. But it just reminds me of where we were and it's hard to think about those days. She'll be good in a couple weeks. It's just a growth spurt of some sort.
She can recite scripture. It's so sweet. She keeps me from saying "Oh my God," And if I saw I'm scared she will say, "What time I am afraid I trust God". She also knows that she is fearfully and wonderfully made. Bless my heart.
We went to PCB for Spring Break. While I am a fan of going somewhere for Spring Break, we may NEVER go to PCB again. It is "Girls Gone Wild" on steroids. I'm not being holier than thou, I am being real. People go to PCB and forget that they have any moral compass at all. But despite all the drinking, we sure did enjoy a few days with my parents and a few days just us. We played in the sand, ocean, pool, ate too much, played too much Trivia Crack, and loved being together. Have I said lately how much I love my family? There was a time as a small child that my parents almost divorced and now when I see the way my Daddy calls my Momma "beautiful" or I hear her say "Honey", I melt. There are definitely scars on my heart from that time as a child but when I see them now, my scars start to fade. That's God, right? I think so.
So for 15 years, I have wanted to be invited to join an organization here in town, the Service League. It's a lot like Junior League. The League does a lot of great things in our community. We do service projects with different organizations and most years raise around $50,000 that we put right back into our community. We also are a social organization. I have prayed for friendships and I have prayed about Service League. Is that a silly thing to pray for? Maybe. In the fall, I had an acquaintance who is in the League ask me about it and I almost fainted. Would I be interested? Is the sky blue? In January, I knew I was being "put up". In March, I received my official invite. I will do a post to go in to more detail about how much this means. I really want to remember how I feel right now about this but I am running out of my alone time today. There are 6 women in my class and we are building some great friendships. It's like a sorority. You know immediately you have 40 "BFFs". It's going to be awesome.
At my son's school, I am the Vice President of the PTC board. Our schools have a PTC organization but there's a board of 10-20 women who make a lot of decisions for fundraisers, volunteers, and support our administration. I've been a member of the board since the end of Ryan's kindergarten year. Now, I'm the VP. Say what?!?! I am so excited about this! It will mean I will be busy but it will also be an opportunity to give back to our school. Our school did so much for our family last year and to be able to devote some time to them is a treat. We've got one year before we are high school! Can't even think about it.
I'm sure I've misspelled words and that my grammar is terrible but I really wanted to just get this typed out. I'll proof it later. I don't want to forget. I know I wanted to post about "Uncle" Frank falling & "babysitting" my Grandaddy this summer but that'll be another post...(Updated 7/26/2011 - My "uncle" Frank did not recover from his fall and earlier this summer he went Home to be with Jesus. I think of him often and I miss him dearly but one day we will be reunited again.)
If you read this entire thing... bless you. I love my blog. It's a place where I can come back to and see where my heart is during a particular time in my life. We are good right now. So good. But it's all due to Him. (I may go dance around my bedroom for the next 20 minutes!)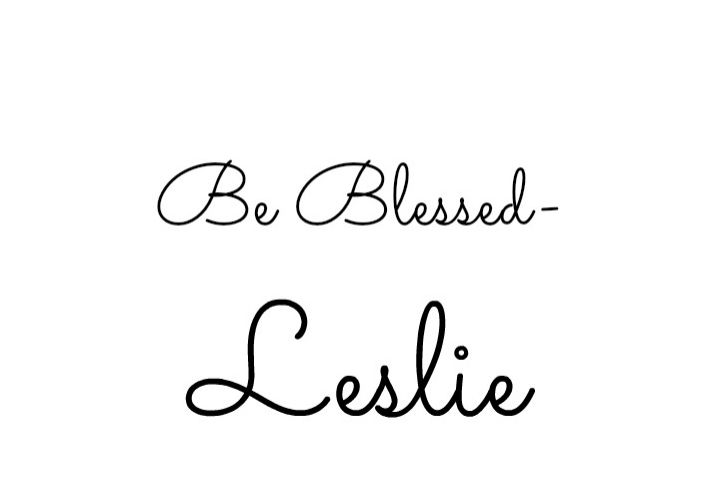 Never miss another post from your favorite Georgia Peach! Click here to subscribe via Email!